As a company dedicated to family history, we at MyHeritage greatly appreciate what you do. We believe that information about genealogy should be easily accessible to anyone who wants it.
That's why we created the MyHeritage Knowledge Base: a dedicated educational website chock-full of quality articles, webinars, and how-to videos on a wide range of topics relating to genealogy and DNA. Available in 10 languages, the site is updated every week with new content. The Knowledge Base is completely free to access and no registration is required.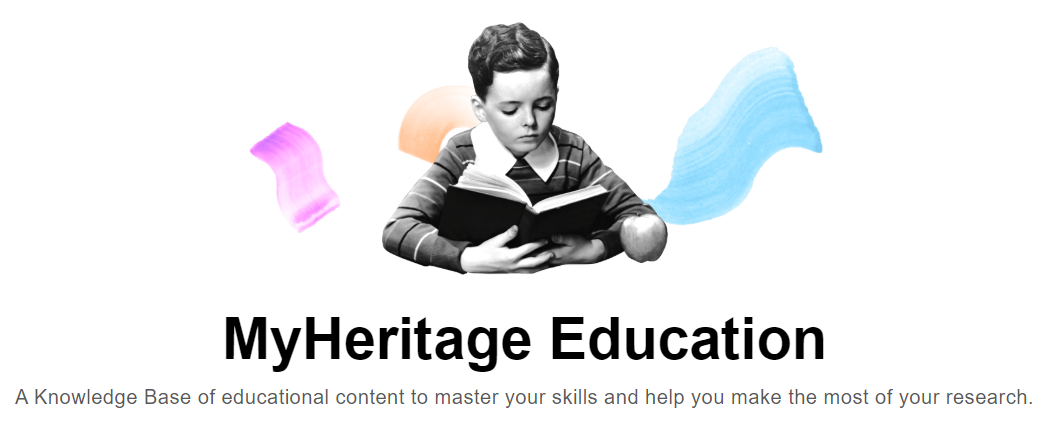 I believe your members will find the website helpful, and would like to suggest sharing the link with them alongside some examples of content they may enjoy. Here are a couple of suggestions:
How to Get the Most Out of Your Family Site: An article describing how to fully harness the potential of your free family site on MyHeritage. Learn to personalize the site, add photos, invite family members to collaborate, and more.
Hidden Content Treasures You Might Have Missed at MyHeritage: An eye-opening webinar with our Director of Content Operations introducing you to some of the lesser-known — but extremely valuable — record collections on MyHeritage.
Integrating Old Photos Into Your Family History Research: A webinar on the importance of photos in genealogy research. Learn how to analyze photos, upload them to a personal MyHeritage website, and tag the people you'll want to stay connected to on MyHeritage.
Feel free to share these links and descriptions with your members, or to peruse the site to find the content that's perfect for them. Just remember to share only the link to the article and a short description — that way your members can click through and explore the content as well as the rest of the site if they wish. We'd also appreciate it if you could keep us posted when you share the content.
I hope you and your members find the Knowledge Base a helpful and enlightening resource.
Wishing you the best of health! Daniel Horowitz
Genealogy Expert
MyHeritage (USA) Inc.,
2975 Executive Parkway,
Lehi, Utah