Viewing Genetic Groups of DNA Matches
As part of our continued improvement of Genetic Groups on MyHeritage, you can now compare your Genetic Groups to those of your DNA Matches! Previously, you were able to view the Ethnicity Estimate of your DNA Matches and see which ethnicities you share. Now, you can drill down even further and see which Genetic Groups they belong to, and which ones you have in common. This addition has important genealogical value, and may enable you to narrow down which side of your family a DNA Match comes from. Read more about this exciting new addition in the blog post.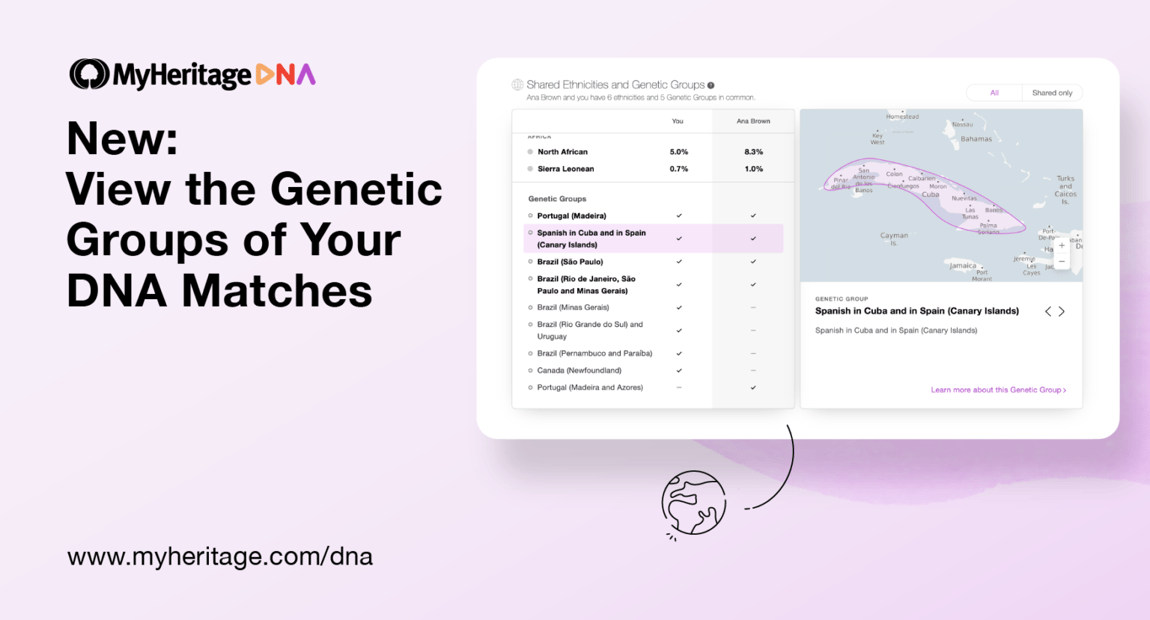 Significant Update to Swedish Historical Records on MyHeritage
We recently added 19.35 million records to our collection of Sweden Household Examination Books. The new records cover the years 1820–1839, and bring the total number of records in this collection to 144.5 million. The records in this collection are the #1 source of information about families and individuals who lived in Sweden in the 19th and 20th centuries. This is great news for all genealogists with Swedish roots, who may now be able to date their family tree back even further and make new discoveries.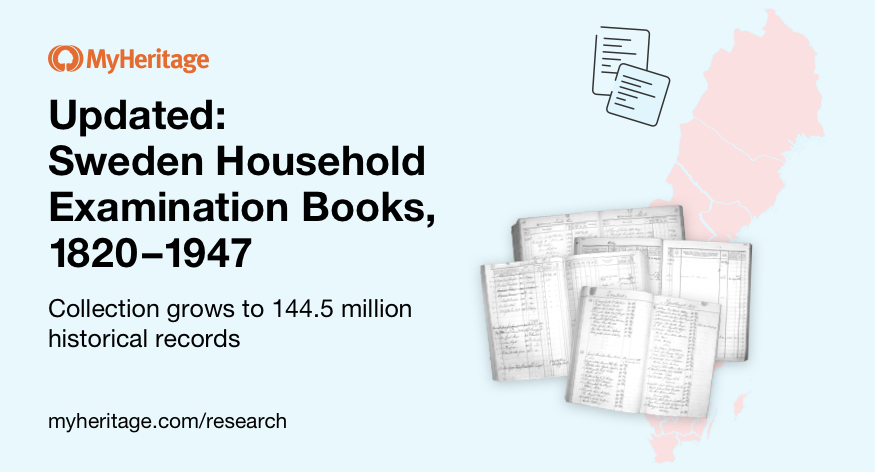 You can search the collection now, and read more about it on our blog.
24-Hour Genealogy Webinar Marathon
You may recall that last year, MyHeritage teamed up with Legacy Family Tree Webinars for a historic event: we hosted the first-ever 24-hour genealogy webinar marathon. It was so successful that we're doing it again from April 8–9, 2021!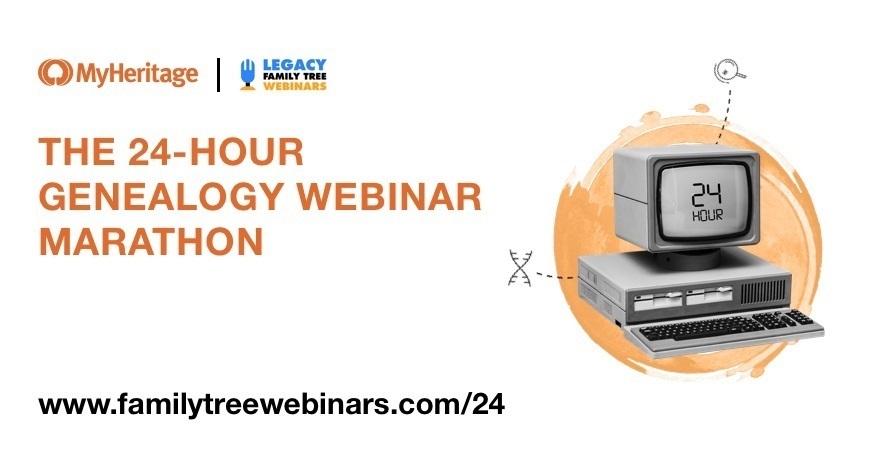 Just like last year, the entire event is free and open to all. The event will include live Q&As and door prizes, and will feature 26 lectures from the world's top experts on a wide variety of topics relating to family history research and DNA. Visit our blog to learn more, peruse the full lineup of lectures, and register.
Feel free to use the above visuals when sharing these updates with your readers, and let me know if you have any questions!
Enjoy,
Daniel Horowitz Genealogy Expert
MyHeritage Ltd., P.O.Box 50, 3 Ariel Sharon Blvd., Or Yehuda, Israel 6037606, Israel, +972-3-6280000