I'm delighted to share that we've just refreshed the data for the Theory of Family Relativity™!
This update has added millions of new and improved theories that explain how you and your DNA Matches might be related, and can enlighten you about family relationships that may have been complete mysteries until now. Please take a moment to share this exciting update with your audiences.
Since the last update, the number of theories on MyHeritage has grown by 64%, from 20,330,031 to 33,373,070! The number of MyHeritage users who now have at least one Theory of Family Relativity™ for their DNA Matches has increased by 28%. This time I even got a few theories of my own!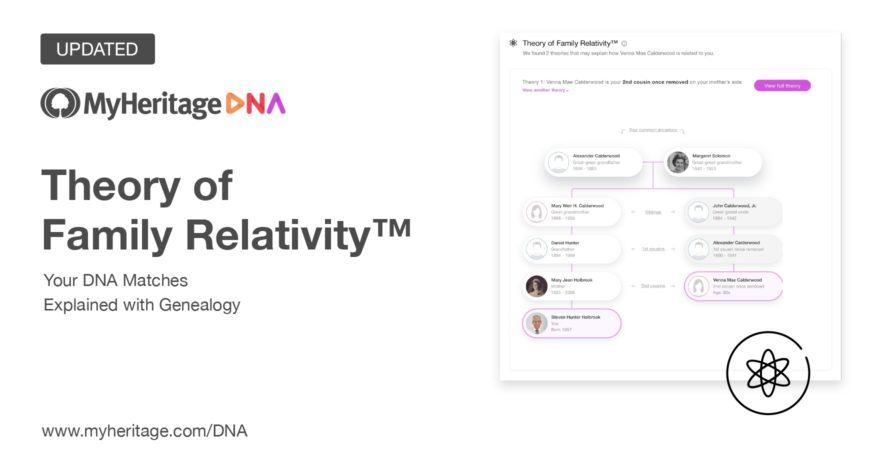 The Theory of Family Relativity™ harnesses the billions of family tree profiles and historical records on MyHeritage to suggest relationship paths between you and your DNA Matches, potentially saving you dozens of hours of research.
As our users create new family tree profiles and as we add new collections of historical records, we'll be able to deliver more insights and suggest new theories to help our users further their genealogical research.
Read more about the update to the Theory of Family Relativity™ on our blog.
Keep safe and healthy,
Daniel Horowitz Genealogy Expert
MyHeritage Ltd.,
P.O.Box 50, 3 Ariel Sharon Blvd.,
Or Yehuda 60250, Israel