We're delighted to introduce Photo Tagger, a free new feature on the MyHeritage mobile app that lets you easily tag multiple photos of the same individual in one go. Previously, tagging photos meant reviewing and tagging them one by one, which was time consuming. Photo Tagger makes organizing your family photos easier and accelerates your productivity, enabling you to tag hundreds of photos in minutes. You can still tag your photos individually as before, but Photo Tagger adds convenient and accurate bulk tagging.

Photo Tagger scans the photos that you've uploaded to MyHeritage, and groups together the faces believed to belong to the same individual, so you can review and tag them in one tap. Photo Tagger does an excellent job of identifying faces as they change over time, such as from childhood to adulthood, and even spots changes in individual appearance, such as facial hair.
Watch this short video to see Photo Tagger in action: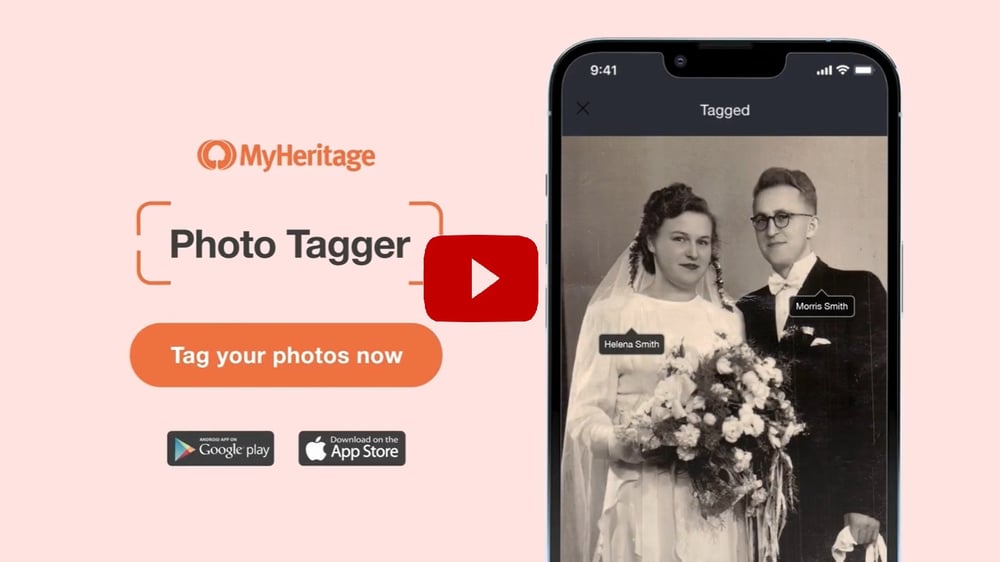 This feature is currently available on the MyHeritage mobile app, and in the coming weeks, we'll be releasing it for the web as well. If you don't have the app yet, you can download it for free from the App Store or Google Play.
You can read more about this feature and how it works on our blog. Feel free to use the graphic below and the video when spreading the word!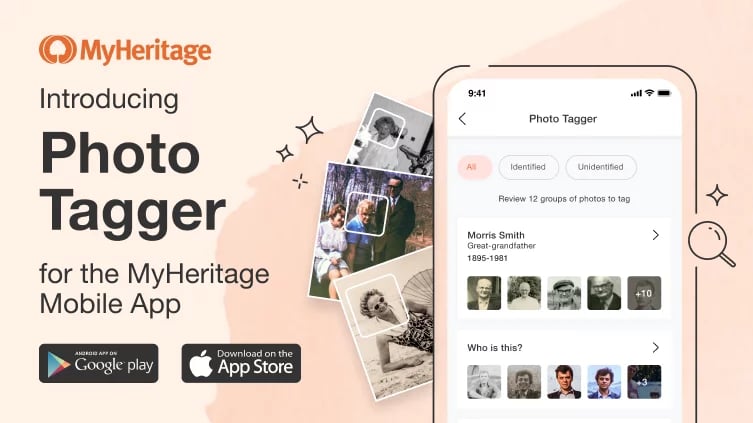 Thanks for all your help and have a great day.
Daniel Horowitz
Genealogy Expert
MyHeritage Ltd., P.O.Box 50, 3 Ariel Sharon Blvd., Or Yehuda, Israel 6037606, Israel, +972-3-6280000