Following last week's email announcing free access to all U.S. census records on MyHeritage, I'm writing to let you know that we've decided to extend this for another week. You can now access the entire U.S. census collection for free through April 12.
Search all U.S. Censuses on MyHeritage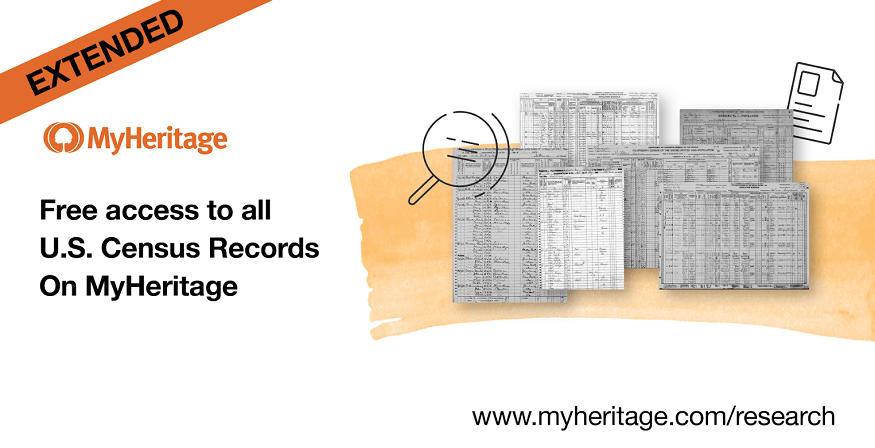 The MyHeritage collection includes the full set of U.S. census records taken since 1790 and includes 650 million names.
Please share this update with your audiences. Enjoy and stay safe Daniel Horowitz
Genealogy Expert
MyHeritage (USA) Inc.,
2975 Executive Parkway,
Lehi, Utah