I'm excited to share that in honor of St. Patrick's Day this year, we are making all 106 of our Irish record collections available to search for free from now until March 19, 2023!
The MyHeritage Irish collections include Irish birth, marriage, death, census, wills, atlases, directories, calendars, historical books, registers, passenger lists, prisoner, and registration records. Many of the collections also include images.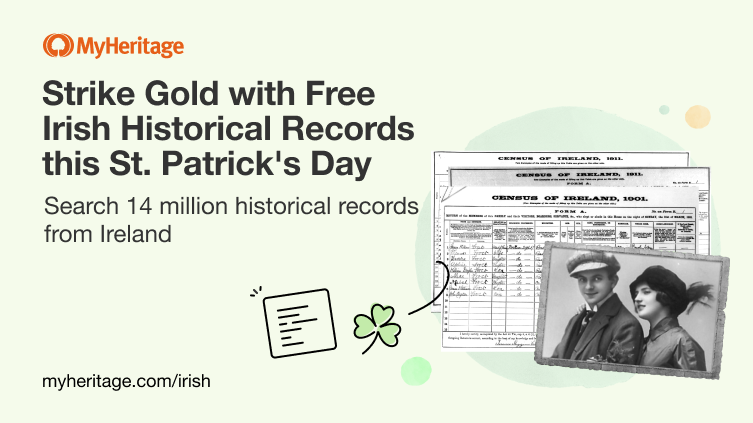 This is a fantastic opportunity for anyone interested in learning more about their Irish roots! As an added bonus, we're running a special sale on MyHeritage DNA for St. Patrick's Day as well.
Read more on our blog, and feel free to use the attached graphic when spreading the word.
Enjoy,
Daniel Horowitz
Genealogy Expert
MyHeritage Ltd., P.O.Box 50, 3 Ariel Sharon Blvd., Or Yehuda, Israel 6037606, Israel, +972-3-6280000