MyHeritage's annual Black Friday sale is ON, and you know what that means… MyHeritage DNA kits are now available for the lowest price ever.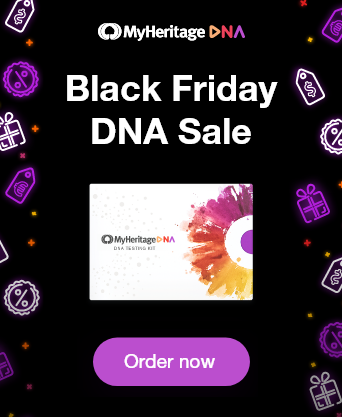 This is a wonderful opportunity for anyone who's been thinking about incorporating DNA into their genealogy research. Treat yourself and your loved ones to a thoughtful gift — at 50% off, this is the perfect chance to stock up for everyone on your holiday shopping list. There's even a beautiful gift wrap option.
Spread the word to your followers so they don't miss the chance to take advantage of this amazing limited-time offer! You can read our blog post here for more details, and feel free to share the attached graphic.
Happy shopping!
Daniel Horowitz
Genealogy Expert