I'm writing to let you know that MyHeritage DNA kits are now on sale at 50% off the regular price!
This low price is a great opportunity for anyone who hasn't purchased a MyHeritage DNA kit yet to do so. This special discount will only be available through July 17, so be sure to take advantage now and spread the word so all your friends and followers can, too!
Read more about the sale on our blog, and feel free to use the graphic below.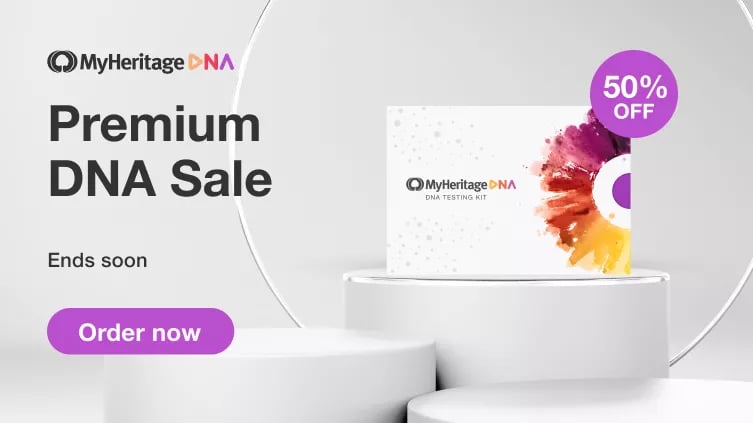 Enjoy
Daniel Horowitz
Genealogy Expert
MyHeritage Ltd., P.O.Box 50, 3 Ariel Sharon Blvd., Or Yehuda, Israel 6037606, Israel, +972-3-6280000