As I'm sure you know, we at MyHeritage are constantly upgrading the tools we offer for improving family photos. Most recently, we released a new, improved model for color restoration — the feature within MyHeritage In Color™ that restores the hues in faded color photos.
We're celebrating with a special offer: free and unlimited use of MyHeritage In Color™, Photo Enhancer, and Photo Repair from January 24 to February 5, 2022!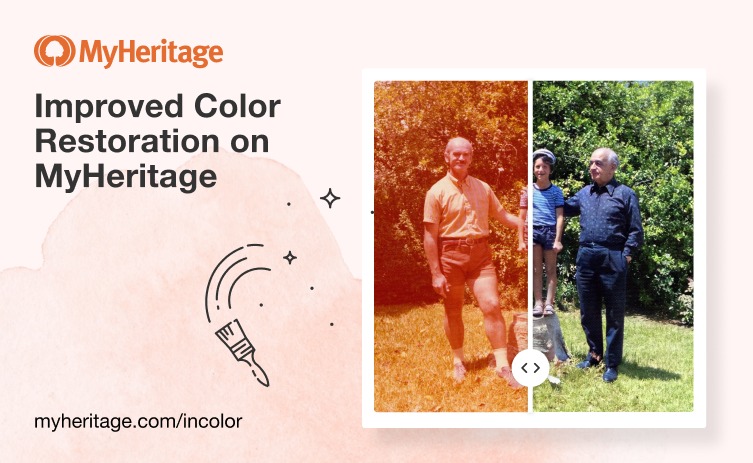 This is a fantastic opportunity to discover the magic of some of the MyHeritage photo tools. Be sure to spread the word so your friends, family, and followers won't miss this chance to restore colors, colorize, enhance, or repair old family photos to their heart's content!
You can read more about the new colorization model on our blog post, and feel free to use the attached graphic.
Enjoy!
Daniel Horowitz Genealogy Expert