I am thrilled to announce the launch of our first-ever podcast, Blast From My Past — now available wherever you get your podcasts, including Spotify and Apple.
The Blast From My Past podcast will feature the incredible true stories of people whose lives were changed by what they discovered through MyHeritage about their family's pasts — whether it was a close relative they never knew existed, the key to unlocking an old family mystery, or a newfound connection to a long-forgotten legacy.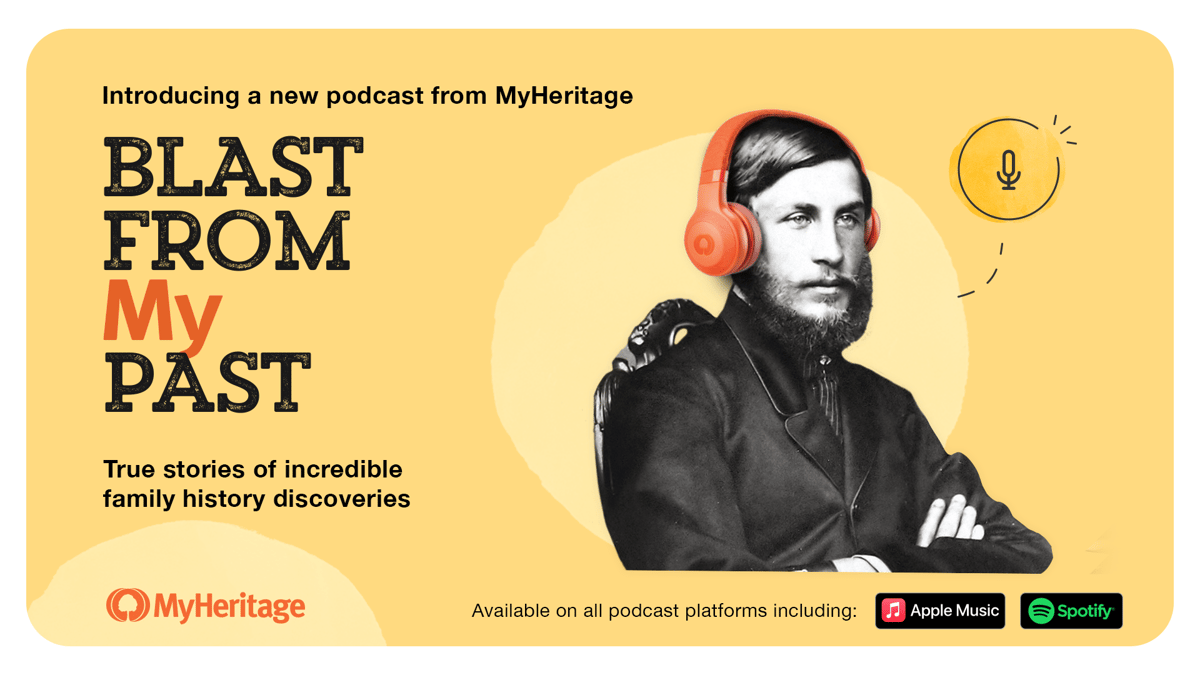 Our debut episode, "The Secret of Ereikoussa," drops today! It tells the story of Yvette Corporan, a bestselling author, and Emmy Award-winning producer who set out on a quest to confirm the extraordinary story her grandmother told her: that the Greek Island community where she grew up conspired to hide a Jewish family right under the noses of their Nazi occupiers. Listeners will follow along as Yvette digs for clues, and, with the assistance of MyHeritage CEO Gilad Japhet, makes discoveries beyond what she had ever imagined.This episode is just the first in a series of breathtaking and deeply moving stories. We can't wait to share the rest of them with you!
Be among the first to follow the podcast:
Please help us reach a wider audience by sharing about the podcast and encouraging everyone you know to follow or subscribe to it, too!
Enjoy!
Daniel Horowitz Genealogy Expert
MyHeritage Ltd., P.O.Box 50, 3 Ariel Sharon Blvd., Or Yehuda, Israel 6037606, Israel, +972-3-6280000