I'm proud to share that the third installment of the indexed 1950 U.S. Census records are now live on MyHeritage, this time from Alaska, New Hampshire, and the U.S. Virgin Islands. Last week, we released indexed records for Wyoming, Delaware, Vermont, and American Samoa. Today, an additional 763,697 were added for a total of 1,847,635 records in the 1950 U.S. Census Index.
As before, all these records are free to search, view, and add to your family tree on MyHeritage!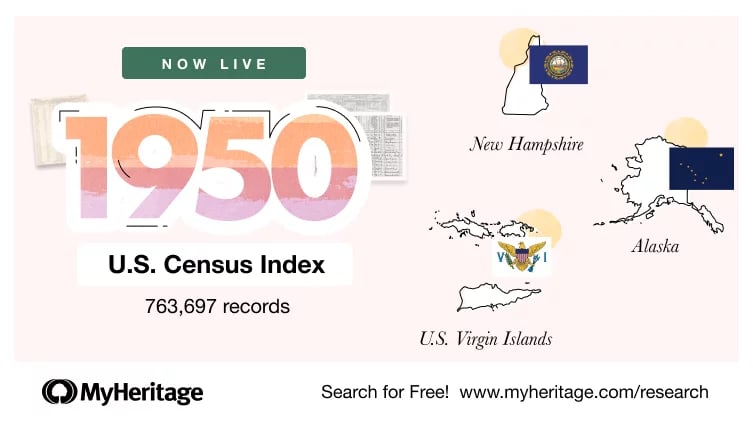 Check out the blog post to learn more, and feel free to use the above graphic when spreading the word.
More indexed records are on the way, so stay tuned!
Enjoy!
Daniel Horowitz Genealogy Expert
MyHeritage Ltd., P.O.Box 50, 3 Ariel Sharon Blvd., Or Yehuda, Israel 6037606, Israel, +972-3-6280000