I'm excited to tell you that MyHeritage has just completed an additional update to the data for our ultimate genetic genealogy tool, Theory of Family Relativity™!
In case you're still unfamiliar with Theory of Family Relativity™, this feature pulls together billions of data points from across all the family tree profiles and historical records on MyHeritage to bring you theories about how your DNA Matches may be related to you. The calculations are run on a periodic basis, and since our last update, countless new DNA kits, family tree profiles, and historical records have been added to MyHeritage.
This means that the number of theories, the number of DNA Matches that include a theory, and the number of kits that have a theory have all increased significantly — and so have your chances of getting a new theory! As a result of this new update 25,636,711 Theories of Family Relativity™ were added.

Check out our blog post to learn more about this update, and feel free to use the graphic below and spread the news.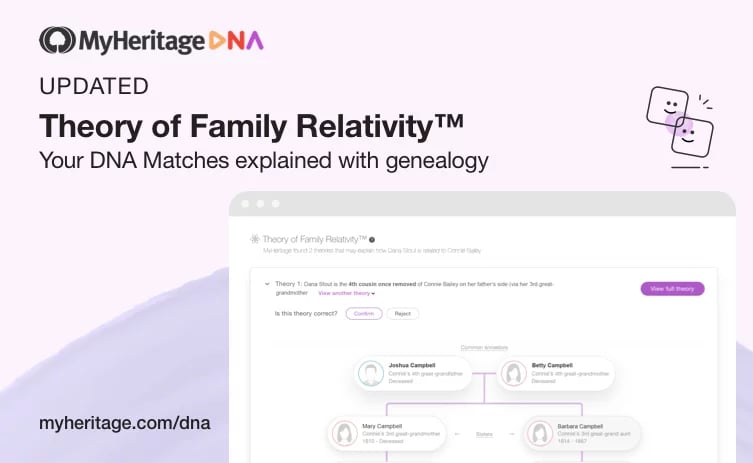 Best regards!
Daniel Horowitz
Genealogy Expert
MyHeritage Ltd., P.O.Box 50, 3 Ariel Sharon Blvd., Or Yehuda, Israel 6037606, Israel, +972-3-6280000